This months Crazy Cooking Challenge was- Blueberry Muffins.
That I adjusted and adapted to my tastes.
I added the white chocolate truffles to the mix... and they turned out pretty good...
By the end of the night, Matt had eaten 4, and he hates white chocolate
Yields approx. 1 Dozen
1 1/2 cups Flour
3/4 cup Sugar
2 teaspoon Baking Powder
1/2 teaspoon Salt
1/4 teaspoon Nutmeg
Zest of 2 Lemons, medium-large
1 Egg
1/3 cup Milk
1/3 cup Oil
1 1/2 Tablespoon Lemon Juice or Water
1 cup Blueberries
Preheat oven to 400 degrees.
Mix the dry ingredients in one bowl, the wet ingredients in another.
Pour the wet ingredients in with the dry, and stir until just combined.
Gently fold the blueberries in the mixture.
Fill the twelve cupcake liners 2/3 full.
Place a white chocolate truffle in the center of each battered liner.
Bake for 15-20 minutes.
Drizzle glaze on top of each cooked muffin.
Best served warm.
1 Tablespoon Lemon Juice
1/2 cup Powdered Sugar
mix ingredients together and drizzle on top of muffins.
It will soak in quickly if the muffins are warm...
It will rest more on top of the muffin if the muffin is cooled.
Both ways taste great.
White Chocolate Lemon Truffles
Yields approx. 1 Dozen
1 cup White Chocolate Chips
1/4 cup Heavy Cream, scant
4 Tablespoons Butter, room temp
Dash of Salt
1/2 a Lemon, juiced *save the juiced half*
Zest of 1 1/2 Lemons
Lemon Infused Powdered Sugar, for dusting
Mix the chocolate, cream, butter, and salt...
Then microwave until chocolate is just melted.
Stir until chips are completely gone and butter/cream are incorporated.
Add the lemon juice and zest of 1 lemon, stir.
Cover and set in the fridge for 1-2 hours.
While the truffle mixture starts to set,
Mix 1/4 cup of powdered sugar, with the zest of 1/2 lemon.
Pour this over and in the the lemon half you used to juice with.
It will begin to soak up residual juice and become a little sticky.
Shake the infused powdered sugar into a food processor to finish the infusion process.
Scoop and form 1 Tablespoon sized balls out of the truffle mixture...
Then immediately dust with the powdered sugar.
Place in the fridge overnight.
Eat plain, or place into the muffins.
Store in airtight container for up to two weeks.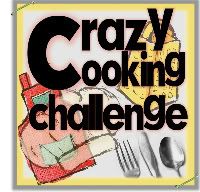 Reality Check-
I used Ghiradeli White Chocolate Chips, and they gave a flavor that I didn't necessarily care for. Next time I will use a different brand and less butter for my own tastes.
I used Freeze Dried Blueberries from my food storage, that I rehydrated... They tasted great in the muffins. I got them from HERE.
Next time I make something like this, I will place a small amount of batter in, put in the truffle, then cover it with the rest of the batter. I want to try completely enclose the truffle instead of having the top exposed like a danish.